One of these pumpkins is a vampire kitty, one is a hockey goalie, and one is a puzzle. They were created by me, Mike, and Macey. See if you can guess who designed which.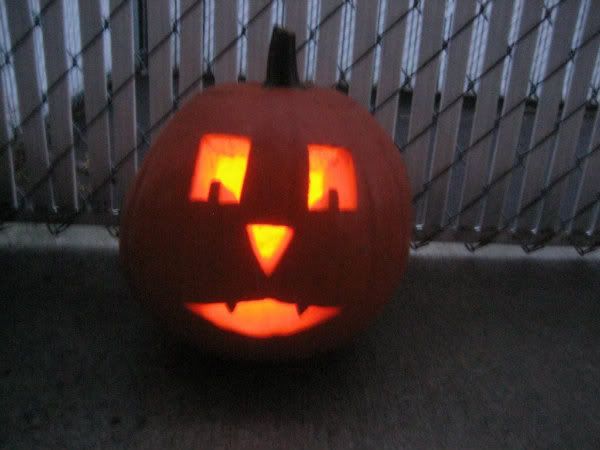 This was actually Macey's first ever pumpkin-carving experience! Apparently pumpkin-carving is not so much a thing in the UK. I think she did pretty okay.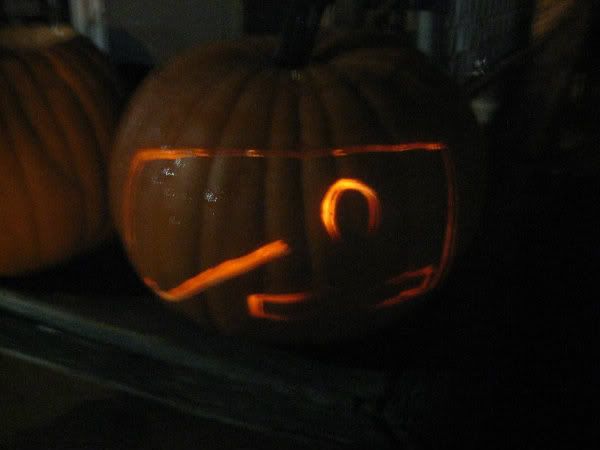 We didn't have any pumpkin-carving-specific tools, so given that all I had on hand were steak knives and paring knives, I went minimalist with my design. I think it's recognizable.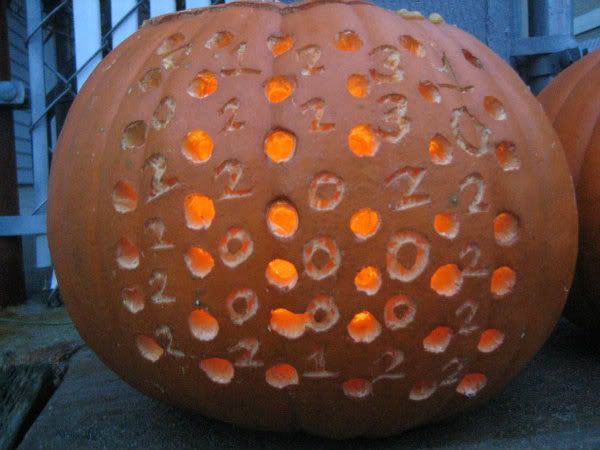 Mike was very resistant to the whole idea of gourd art until I told him to make his pumpkin into a puzzle, at which point he kind of went quiet and then five seconds later reached for a piece of paper and a pen. The actual carving was done by me, because goop and also knives. It's solvable from the picture, and super-easy since it has all the givens, because Mike hates my right wrist and wants it to be sad. (For those of you unfamiliar with Slitherlink, the idea is to connect the dots such that each number borders that number of lines.)